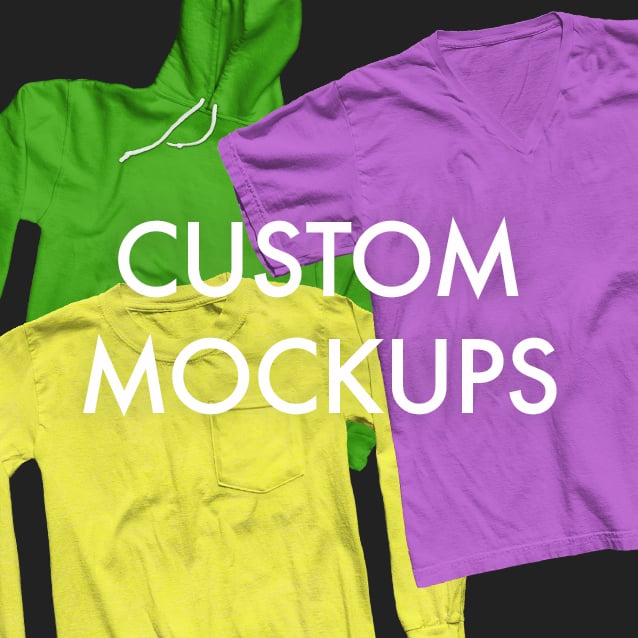 Custom Mockup of Your Choosing
$

75.00
---
---
If you'd like to donate, you may purchase one of the mockups anyway.
Custom mockups can be made of any apparel or object otherwise.
Includes highlights, midtones, and shadows layers; artwork layer with layer mask; and the original image layer.
You can send me an image of a shirt, or someone wearing a piece of apparel, or really anything like a poster or wallpaper, etc. and I can make you a custom mockup just for your own personal or commercial use. It will be the same quality as the other mockups on the site, and I will include colors in the file but of course you can add your own as well.
Pictures of white apparel or light colors work best for conversion. If you're interested, contact me through the Contact page and let me know you're interested. Once you send me an image, I can turn it into a mockup and will send you a couple screenshots of it. Once you approve, you can purchase the mockup through this page and upon receiving the PayPal payment I'll send you the file.
Will be a photoshop (.psd) file of the same size as the image you send me.